Unique Style, Professional Look
BT-901 is designed with high class anti-collision rubber.
The talking tube is made of quality aluminum material.
With choices of metallic silver or and champagne gold, this durable and rust-proof tube
increases 3D sense and unique attraction while talking over it.
Bluetooth Expert
In the proficient spirit,
advanced bluetooth and noise reduction technology is portrayed
in both appearance and function of BT-901.
High sound quality,
and considerate detail design
are your trusted professional bluetooth headset.
Excellent noise reduction in bustling city
Owing to its excellent noise reduction technology,
BT-901 is more suitable in the bustling environment.
The technology would reduce a lot of other noises, so that your voice is much clearer than before.
Therefore, it is very ideal to be used in the bustling environment.
Your personal call, even in low voice between you and your called party, can be well received.
No need to worry that others would listen your secrets.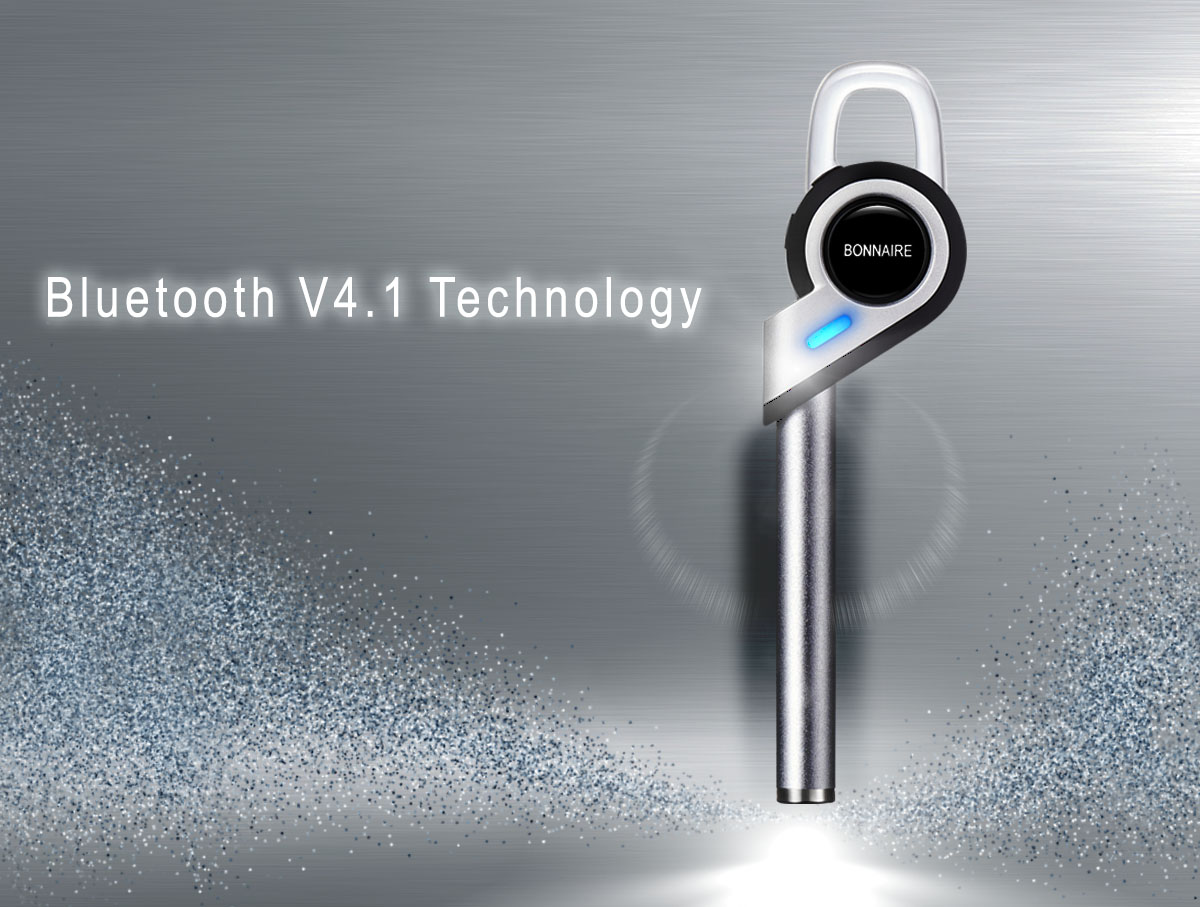 Bluetooth V4.1 Technology
Adopting the state-of-the-art bluetooth V4.1 technology,
BT-901 can connect two mobile phones at the same time.
Besides, the bluetooth transmission consumes ultra-low energy.
And the built-in British CSR bluetooth chipset can produce higher quality sound,
ensuring your excellent bluetooth transmission.
A2DP Music/AVRCP System
Adopting A2DP technology,
BT-901 can make more melodious music.
Besides, the AVRCP volume control
will become your good on-the-go partner.
You can enjoy urban music through this bluetooth headset.

Flat-ear ergonomic design
Owing to the adoption of flat-ear design,
BT-901 can create more comfortable wearing experience.
Ergonomic designed silicon ear-tip,
The ear-tip has enhanced with the custom-tailored ear-fin, which is very much suitable
to long hour wearing,
so it is an ideal partner for your cochlear.
Transforming to Selfie Artifact
BT-901 can serve as the selfie artifact of android mobile phones#.
Being a selfie lover,
you will be amazed by this transformation.
This bonus function is indeed very fashionable.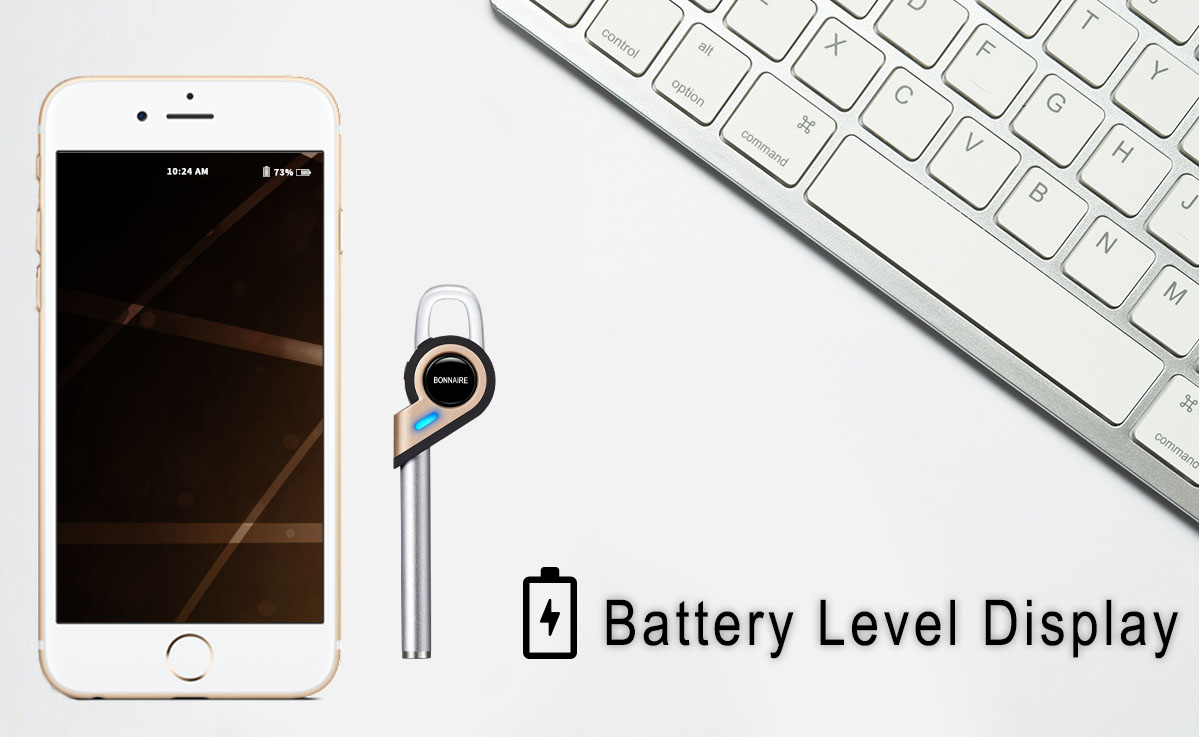 Battery Level Display
Support power display on iPhone and Android phones#.
The built-in high-performance lithium batteries
can let you know the battery level of the bluetooth headset,
which is very useful and considerable.
Fast Reconnection & Intelligent Energy Saving
Through adopting fast reconnection function and smart power saving technology,
BT-901 can realize non-stop transmission of quality sound.
BT-901 can start intelligent power saving
if it is not connected within several minutes.
Thus, it is really a comprehensive design.
Specifications
Bluetooth Version: V4.1
HSP Profile: Support (headset mode)
HFP Profile: Support (handsfree mode)
Noise Reduction: Proprietary Noise Reduction Algorithm tailored for urban use
Dual Phone Connection: Support
A2DP Music: Support
AVRCP Mode: Support
Frequency Spectrum: 2.4GHz
Operating Distance: up to 10m
Call Waiting: Support
Voice Dial: Support
Reject Call: Support
Last Call Redial: Support
Battery Indicator: Support
Low Power Alert: Support
Music Play-time/ Talk Time: 4.5hr*
Standby Time: 100hr*
Nominal Charging Time: 2hr*
Net Weight: 6g
Voice Prompts: Support
Battery Level Display: Support iOS & Android** (Android needs app download)
Camera Shutter: Support Android Device (needs app download)
*Specifications would vary subject to user's habit, phone setting, operating mode as well as battery aging.
# App download from www.bonnaireproducts.com
** BT-901 would automatically display on iOS devices and no app is required to install.