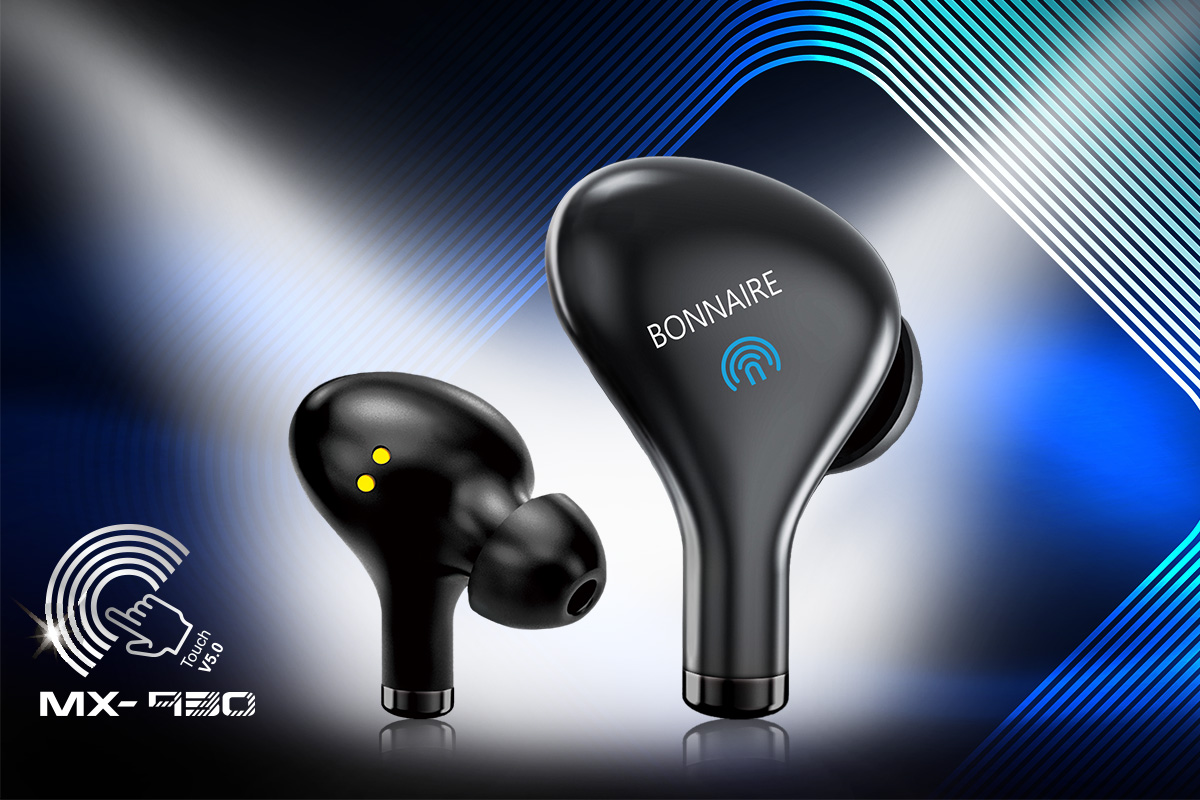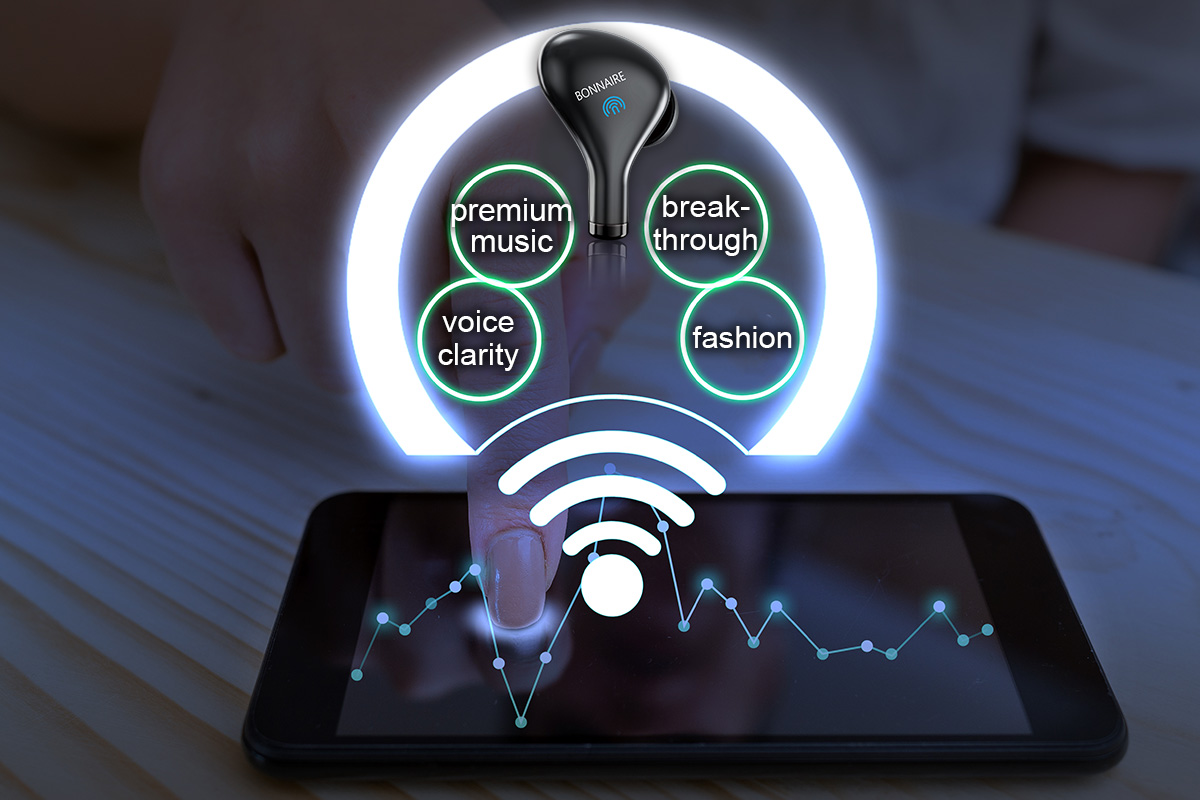 A New Era of TWS
Bonnaire is determined to bring out a 4-new TWS – better call, more premium music, more exciting look, plus newer technological breakthrough.
It will definitely catch your eyes and ears.
The name of mx-930 represents a genuine new design, full spectrum sound, talk better, dual-host true wireless stereo earbuds.
Perseverance for Better
In the world of TWS, quality of music and calls are on reverse.
But Bonnaire is always persistent by bringing them together at a premium standard.
Ultimately, this mx-930 creates a new era of TWS, thanks for the unique structure and design,
which would also make the call much better than many of those already in the market.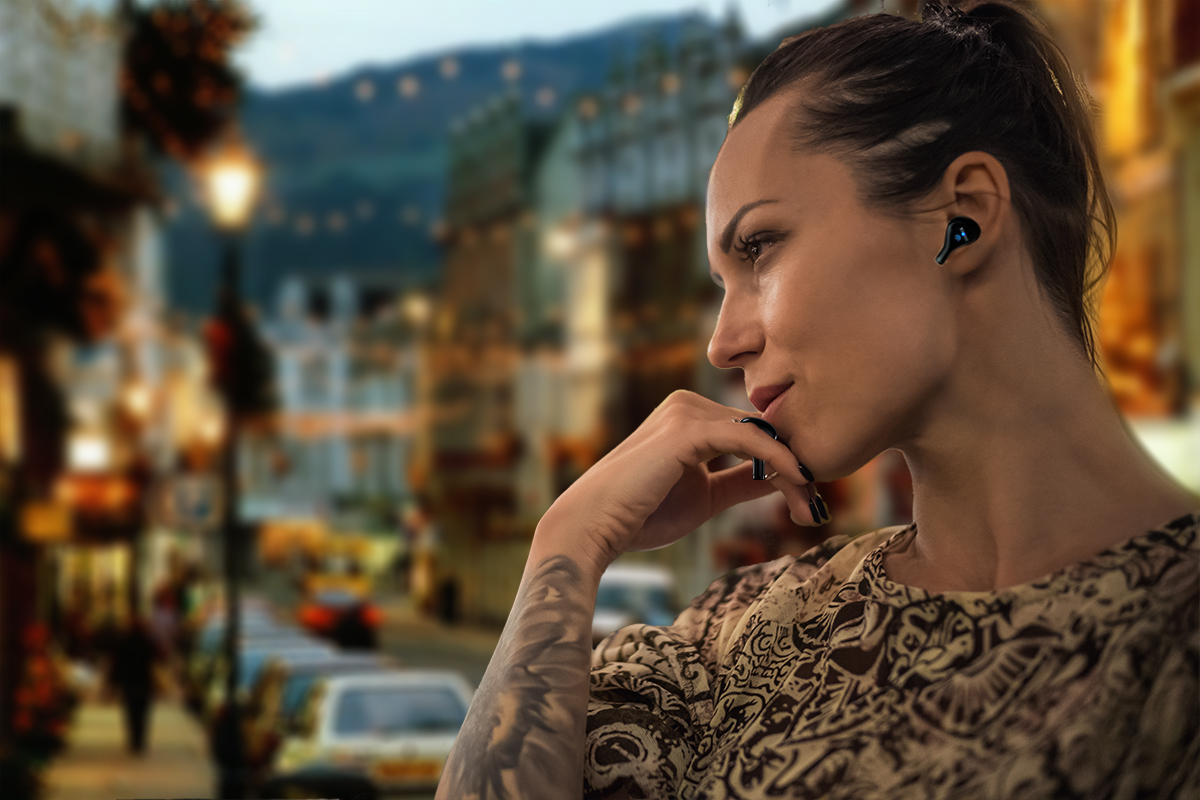 Metropolitan Talk Mode
1-side Talk | 1-side Listen Enhance Call Clarity
At very noisy environment, you would also deploy the metropolitan talk mode: one-side Talk, one-side Listen*2.
That is, put the host (primary) earbud near mouth to talk, whilst the slave (secondary) earbud into the ear canal to listen.
This would reduce the ambience noises of yours transmitted over the line. Crystal call is ideal.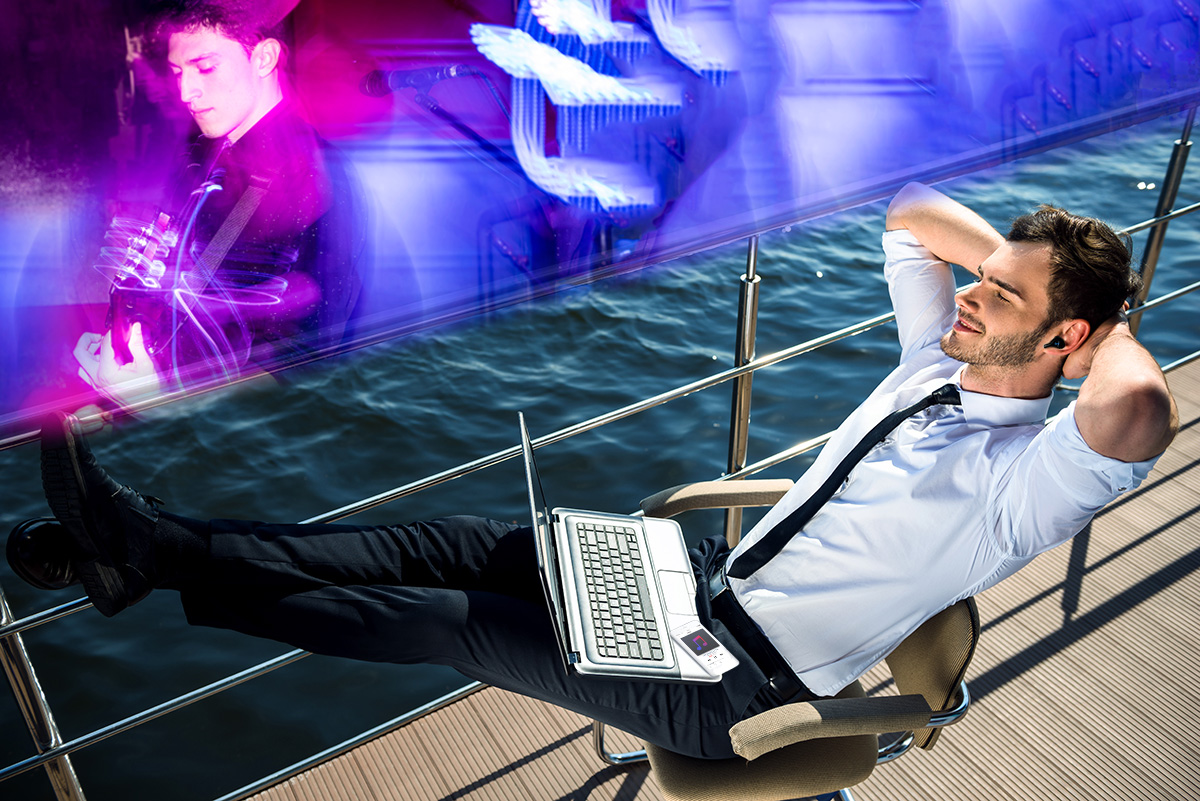 Original Sound
Giving you All Music Details
mx-930 is technological breakthrough to deliver a premium wireless music.
It would restore the original sound, giving you all the music details; so that you would immerse deeply into the music world.
full spectrum sound, which is natural, crystal clear vocal, melodious.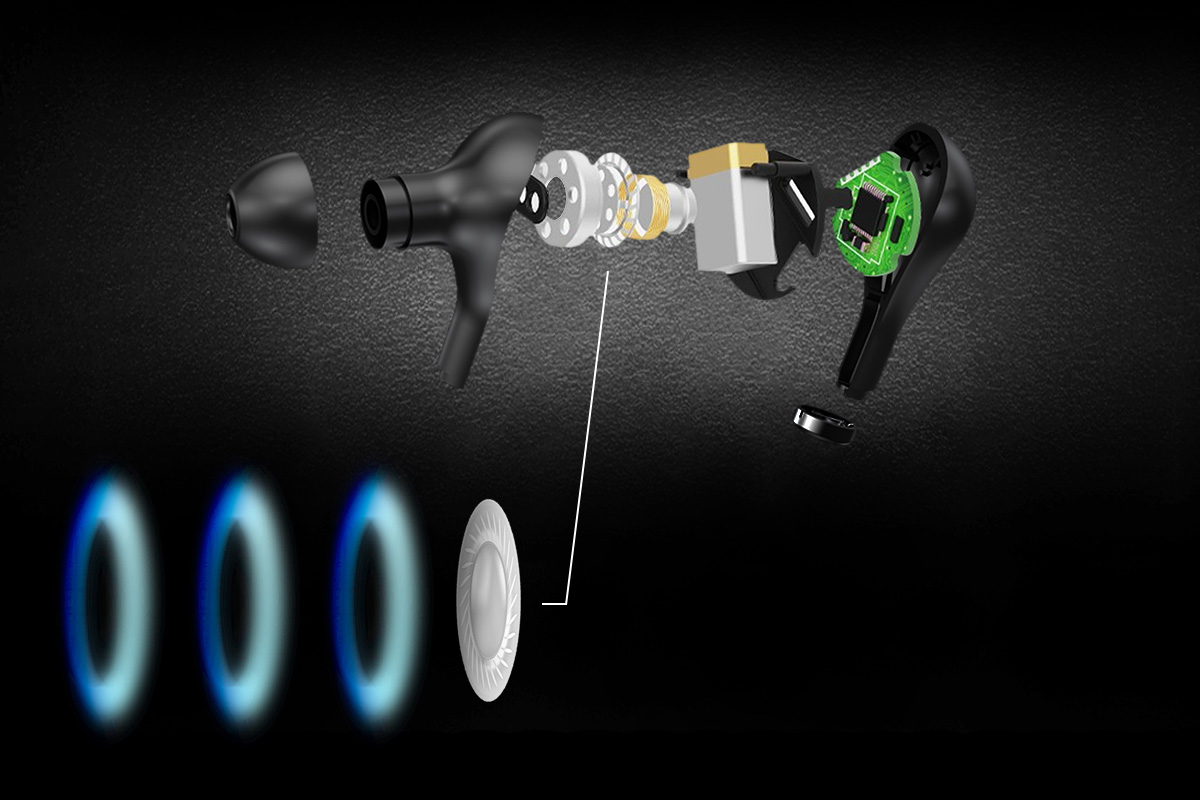 Advanced High Dynamic Diaphragm
Enhance Sensitivity & Range
Advanced high dynamic diaphragm of mx-930 would greatly enhance the sensitivity and dynamic level.
Its treble is also more extensible, exhibiting unparalleled music penetration. mx-930 driver produces wider dynamic range.
It's crystal clear and detailed sound performance will bring you unparalleled enjoyment.
mx-930 is also recommended to those who seek for louder volume level.
Ergonomic Design | Comfort Wearing
Extraordinary in Ordinary
The earbuds are low-profile bright black. Their shape are unique, which is round corner triangular-akin.
Closely fit to the outer ear, conforming to the ergonomic requirements.
Letting you to wear comfortably, even though for long-hour wearing, it will not give you any burden or hard-feeling.
Dual colour printing on the outer case add the vitality to mx-930, standing out itself extraordinary from the ordinary.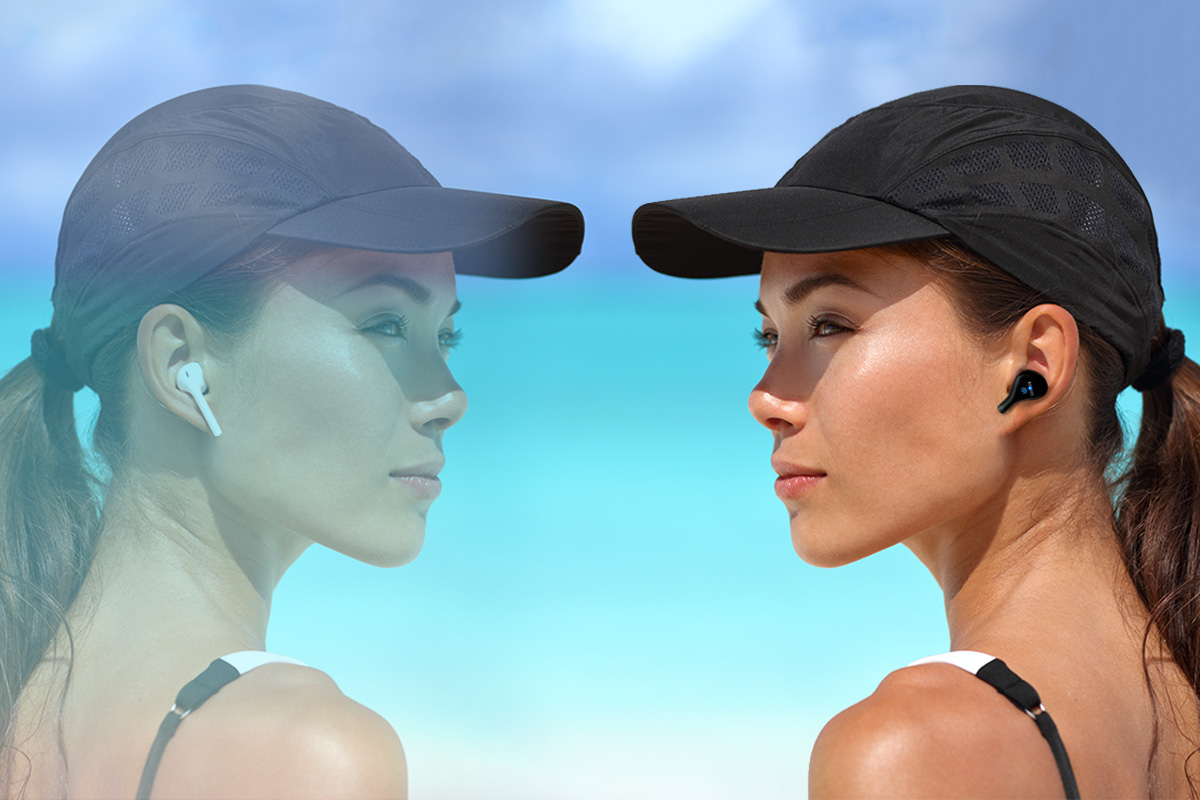 Long Toothbrush Style Out
Short Is Never Shortcoming
The long toothbrush style TWS is a laughter.
Taking this into consideration, Bonnaire is committed to give you a fresh, smart look.
This mx-930 is shorter, but it would retain the voice quality as same as the long ones.
Short is never a shortcoming.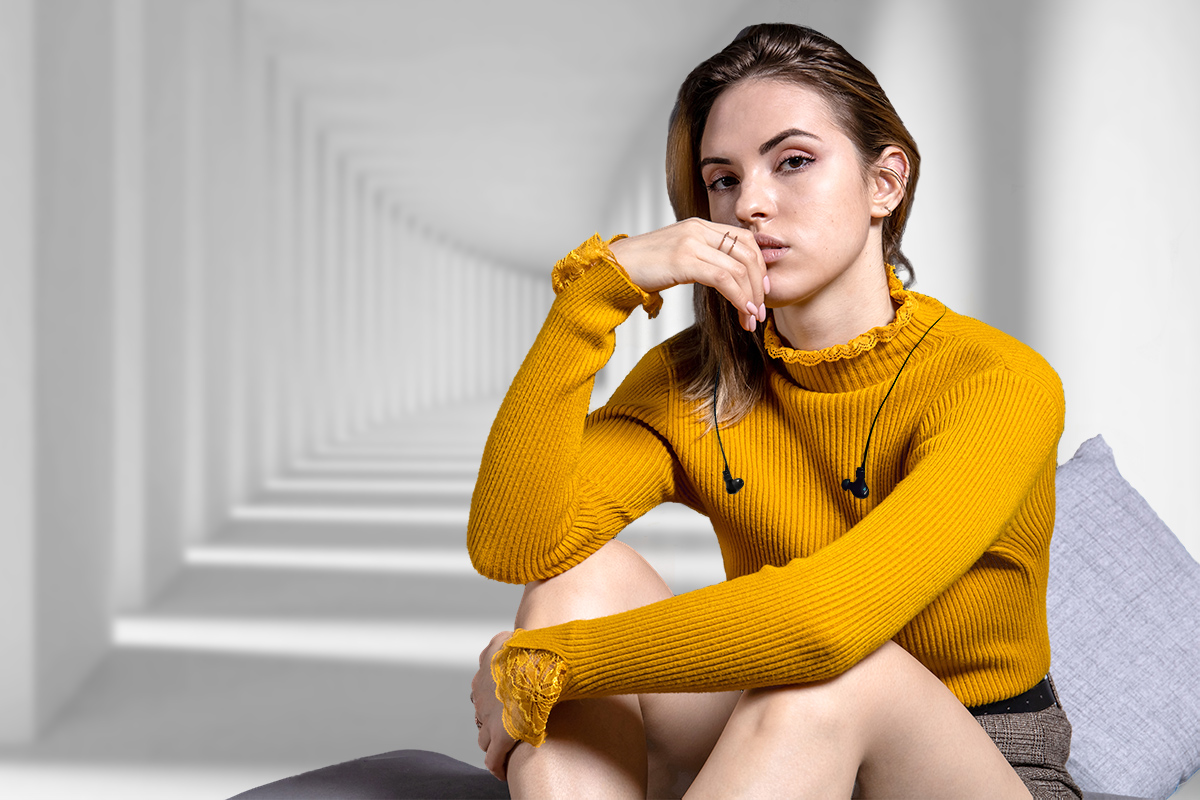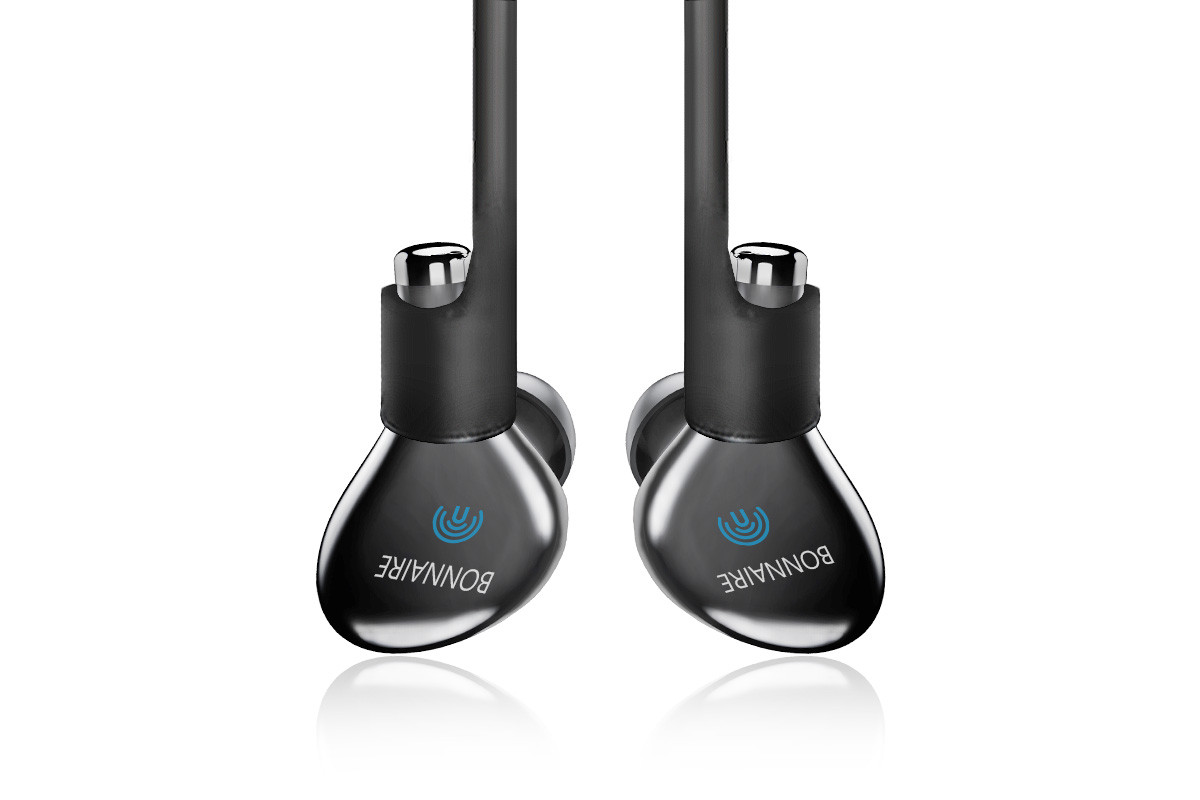 Original Design | Dedicated TWS necklace
Peace-of-mind
No matter how secure fit the true wireless stereo is, if you are inside a crowd of people and traffic,
or even jogging on a sports treadmill, you are always a bit worried about the earbud for falling onto a hard surface which will break it or even worse, it may be lost.
Original design. Bonnaire mx-930 has a stay-close TWS-necklace which will give you a peace-of-mind. Worry no more!
Especially when the earbuds are at standby-mode, they would now stay on your chest with this dedicated soft silicon TWS-necklace.
Trendy and fashionable.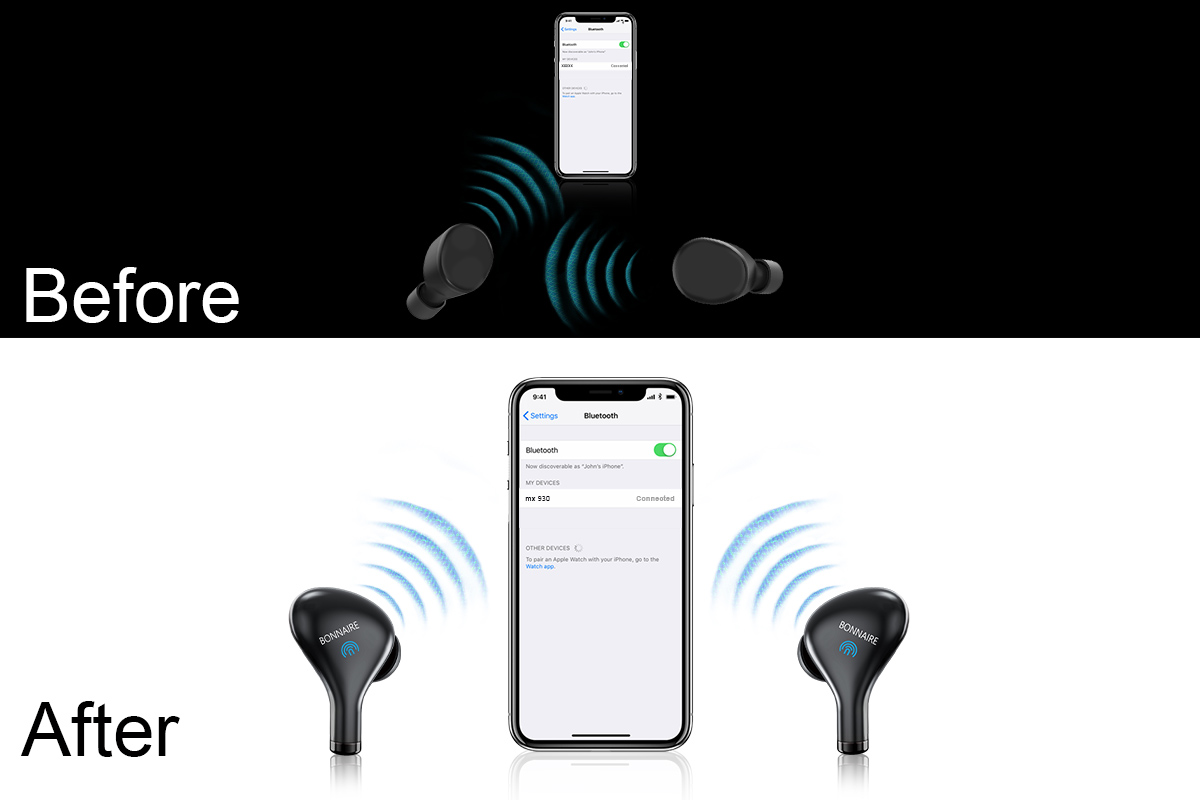 Dual-host Earbuds | LR are equal
Enhance Signal Transmission
The brand new dual-host technology allows the host's power no longer to focus on one side. What means?
Older TWS software is designed with one fixed side as host, the other fixed side as slave.
That means, the slave side has to connect to host first, and then, host & the slave are paired as stereo before they would pair with mobile phone.
This routing will create an extra layer, and will induce some transmission loss.
Thanks for goodness brought by the dual-host new technology, either earbud of mx-930 would be host now, which is flexible to pair with the phone directly.
The new tech not only would streamline the activation of the stereo mode, but also to reduce the transmission signal loss.
The most significant improvement is that when either side of mx-930 is playing mono music,
the other side would pair with it instantly when such is taking out from the charging box.
Remember in the olden days, a pair of TWS has to take out from the charging box together before they would become stereo.
*5 instant pairing : mono vs stereo; left vs right. Instant.
Miracle. Wonderful.
Control Easy & Accurate
Calibrated Sensitive Touch Control
Touch control design that simplifies your operation and increases the fun of use.
It also reduces the press noise and force when you are giving new command.
Touch sensitivity of mx-930 is greatly user-friendly, reducing the faulty touch effectively, which will definitely attractive to you.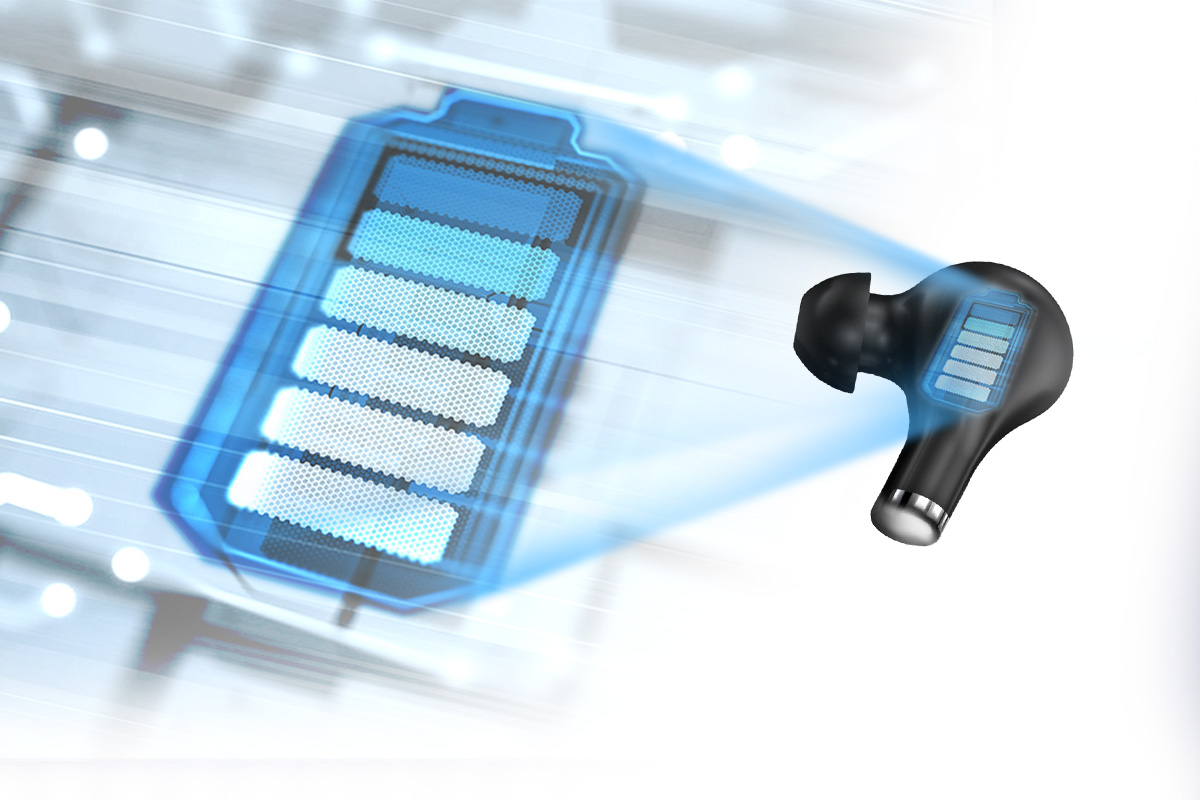 Ultra Long Play Time
5.5hr Stereo Music Non-Stop
Sound quality has a lot to do with the power consumption of earbuds. To fully realize the potential of earbuds, of course,
it must be equipped with a suitable thrust. BONNAIRE has devoted all its efforts on this mx-930 to achieve the maximum potential of the earbuds with 5.5 hours continuous stereo music playback.
Long lasting heavy-duty battery to safeguard you from the interruption of enjoying premium music.
Together with the exquisite charging case of mx-930, it can uplift the usage time up to ~ 27.5 hours * 1 in total. Battery out? No more!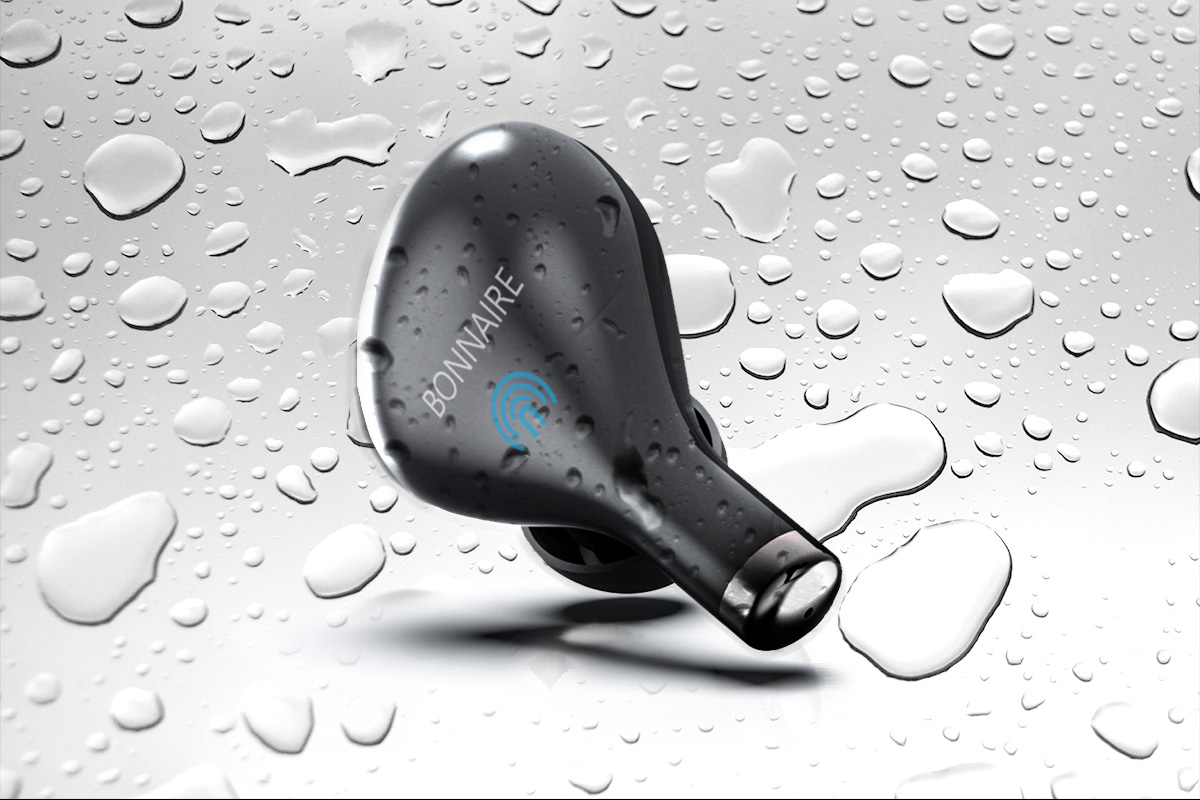 IPX5 Waterproof & Sweatproof
Your Sports Partner
When you use TWS during sports, the problem of sweat and rain are of high concern.
BONNAIRE mx-930 has attained IPX5 waterproof and sweat-proof level, giving you peace of mind during exercise.
The earbuds can be quickly rinsed with water after use, keeping it clean at all times.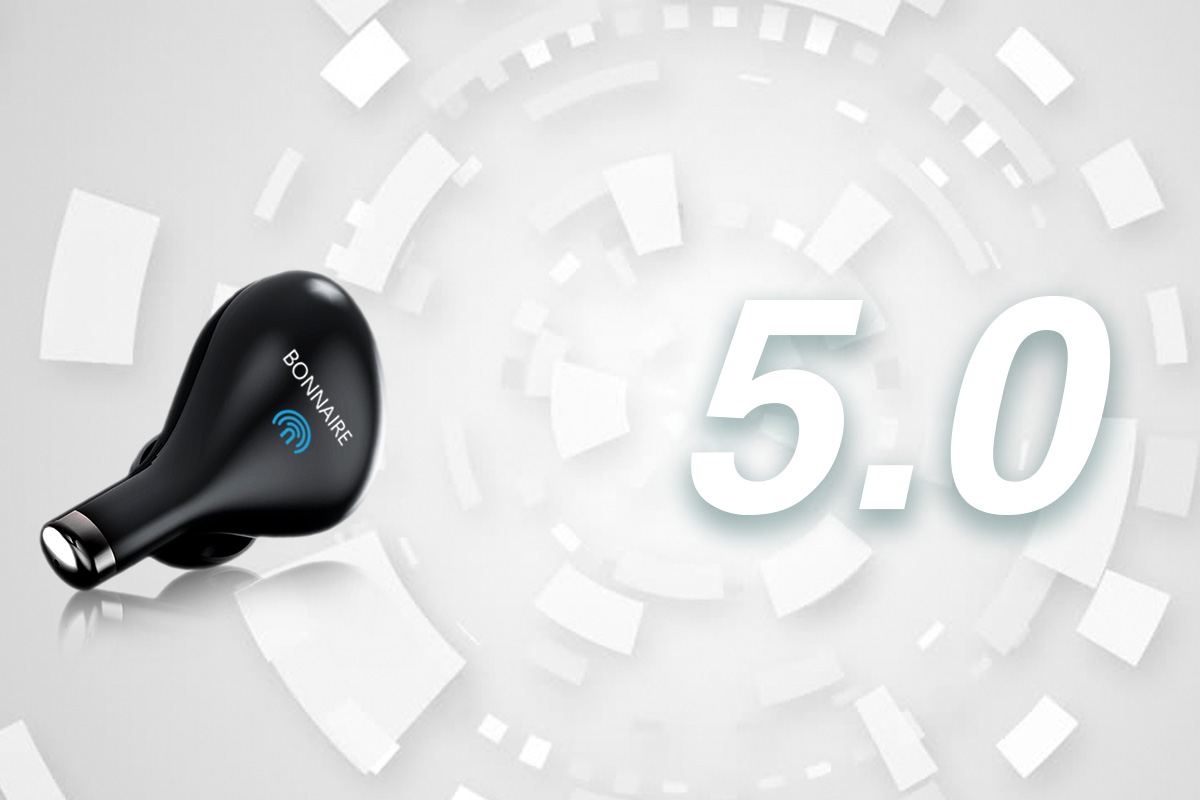 TWS 5.0
A.I Instant Pairing
BONNAIRE mx-930 adopts the state-of-art technology Bluetooth V5.0, which is stable and fast transmission for true wireless stereo.
Much more, mx-930 is dual-host engineered. At any time, mono becomes stereo, left switches to right, which are all intelligently and instantly taken place.
Creation makes new life.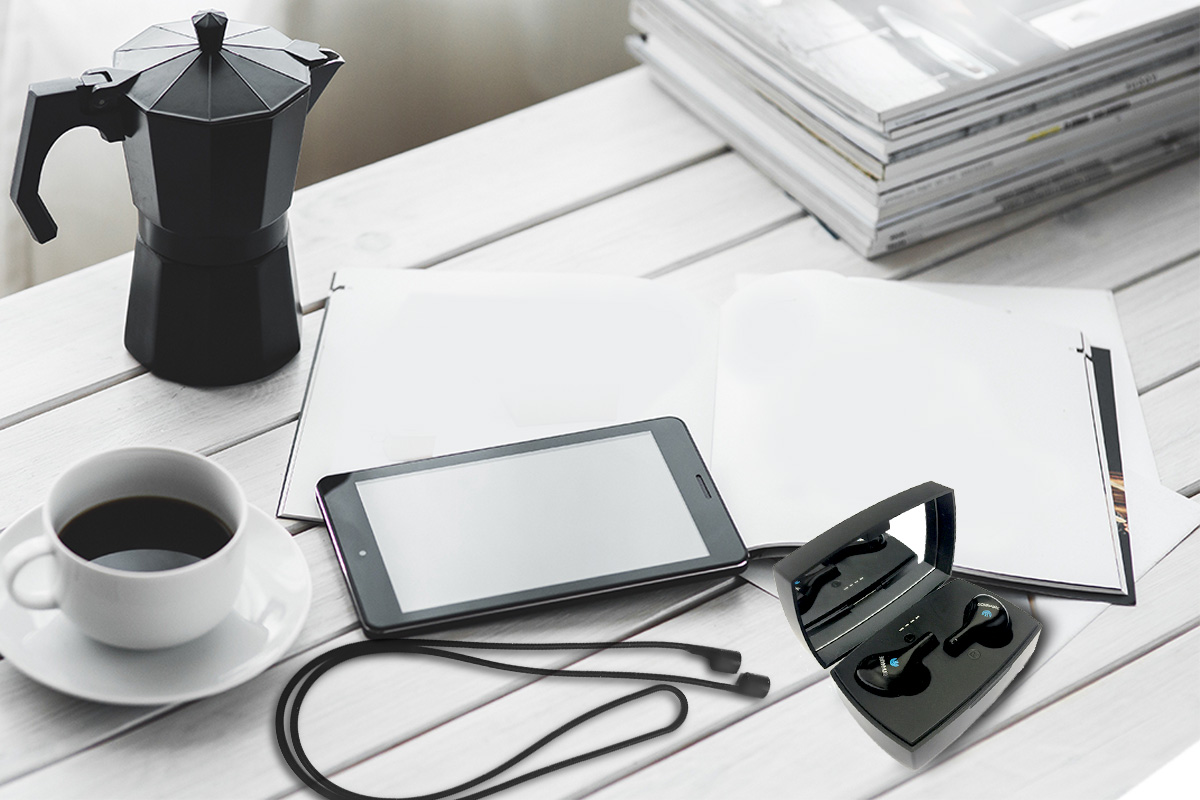 Star Accessories
Exquisite and Exclusive
BONNAIRE mx-930 has prepared you a total of 3 pairs silicon eartips. Choose the pair that best fit to enhance your listening enjoyment.
Peace-of-mind TWS-necklace. Fashionable and practical are vital to nothing else.
BONNAIRE mx-930 is also equipped with an exquisite charging case.
Not only to effectively protecting the headphones, but also to charge the earbuds at any time.
Shape of case is new and unique, which will delight your heart. The case top cover is noble pearly black, and inside is embedded with a classic mirror.
An unparalleled choice for both inside and outside.
Specification
Bluetooth Version: 5.0
Diaphragm Type: Titanium Alloy
Supporting Profiles:AVRCP/A2DP/HFP/HSP
Frequency Response:20-20000Hz
Frequency Range:2.40-2.48GHz
Operation Distance:10M
Music / Talk Time:5.5hr Stereo
Standby Time:100hr
Nominal Charging Time︰2.0hr
Battery:Lithium Battery
Weight:@4g / headset
Microphone:on both earbuds
Call:Enable Mono/ Stereo Talk Mode; Either side would be host earbud
Remarks:
*1 Brand new mx-930 plays up to 5.5hr stereo music of lyric type at the lowest volume of iphone 4/6. When the battery case is fully charged, it can charge each earpiece 4 times. The number of times or duration would be affected by the player device, its settings, battery aging situation, etc.
*2. At stereo talk mode/ metropolitan talk mode, mx-930 will use host earbud microphone to transmit your voice to the opposite party on the line.
*3. Field test in metropolitan areas and comparison among other leading TWS brands (2019.12)
*4. IPX5 Water Rating: Water at volume 12.5L/ minute project by a nozzle (6.3mm) at 30kPa against enclosure from any direction with 3M distance shall have no harmful effect for at least 3 minutes.
*5. Earbuds should have prior pairing information with the phone for instant pairing again.
Above product materials / specifications may vary during material supply or replace by new material any without prior notice. Product performance such as standby time or music playback time may vary based on phone settings, user habits, battery aging, etc.