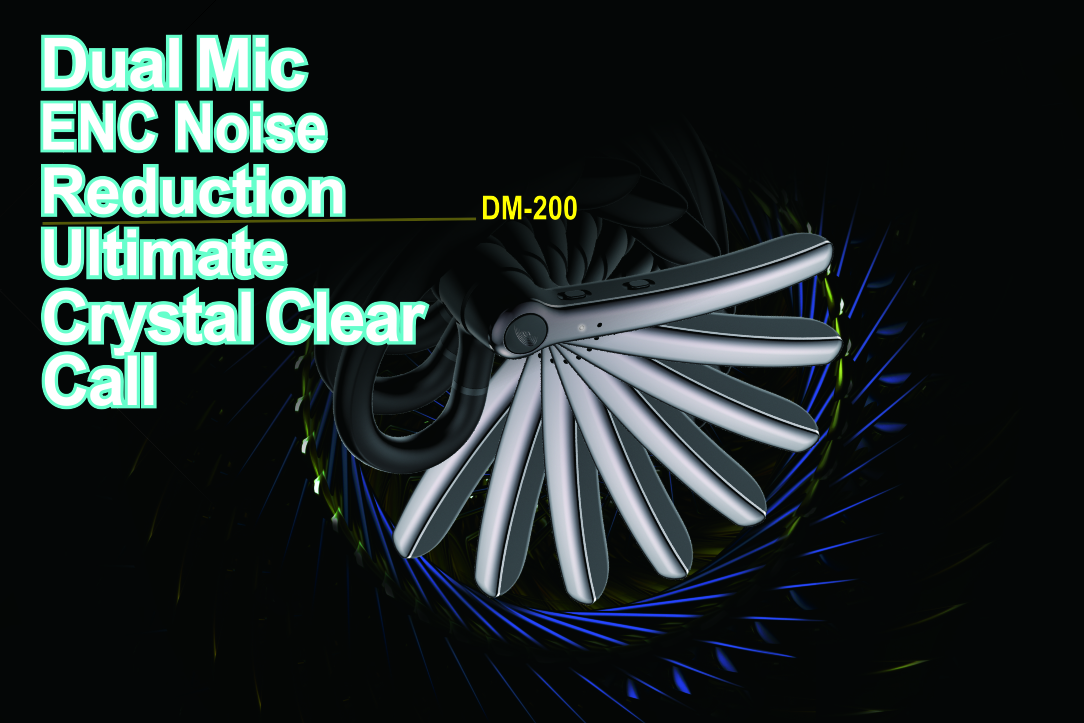 Ultimate Crystal Clear Call
Welcome to this brand new, state-of-the-art BT version 5.2 professional headset! Bonnaire DM-200 will deliver the ultimate crystal clear call as it is engineered with an unparalleled noise reduction expertise as well as top-notch dual microphone domain knowledge. Even in those noisy environments, please enjoy your call.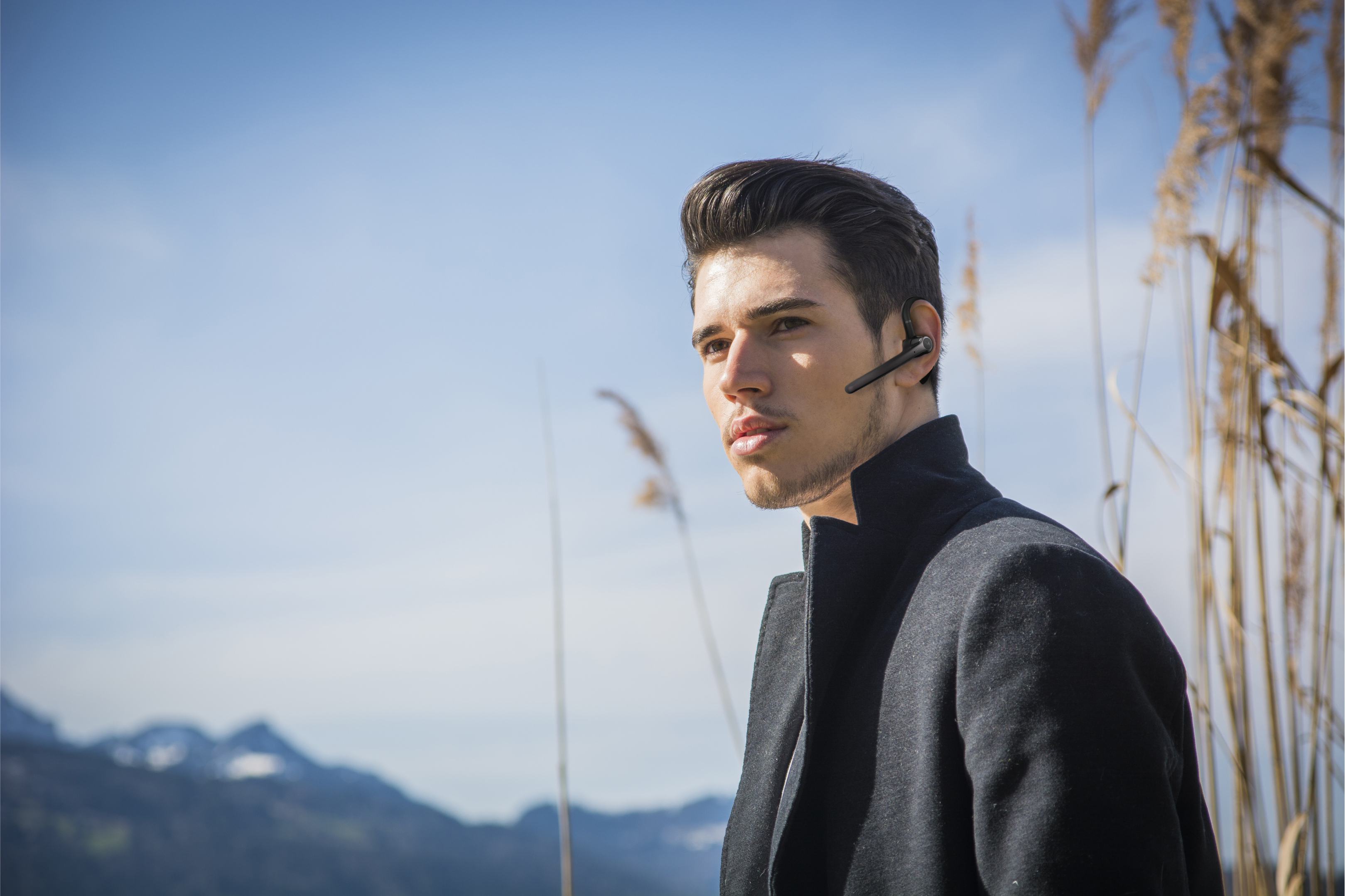 Industry-leading noise cancellation
Bonnaire adopts the industry-leading noise cancellation by A.I algorithm in calculating voice vs the background noise. The smart clip would identify and eliminate the noise, so that your vocal remains crystal clear at all time.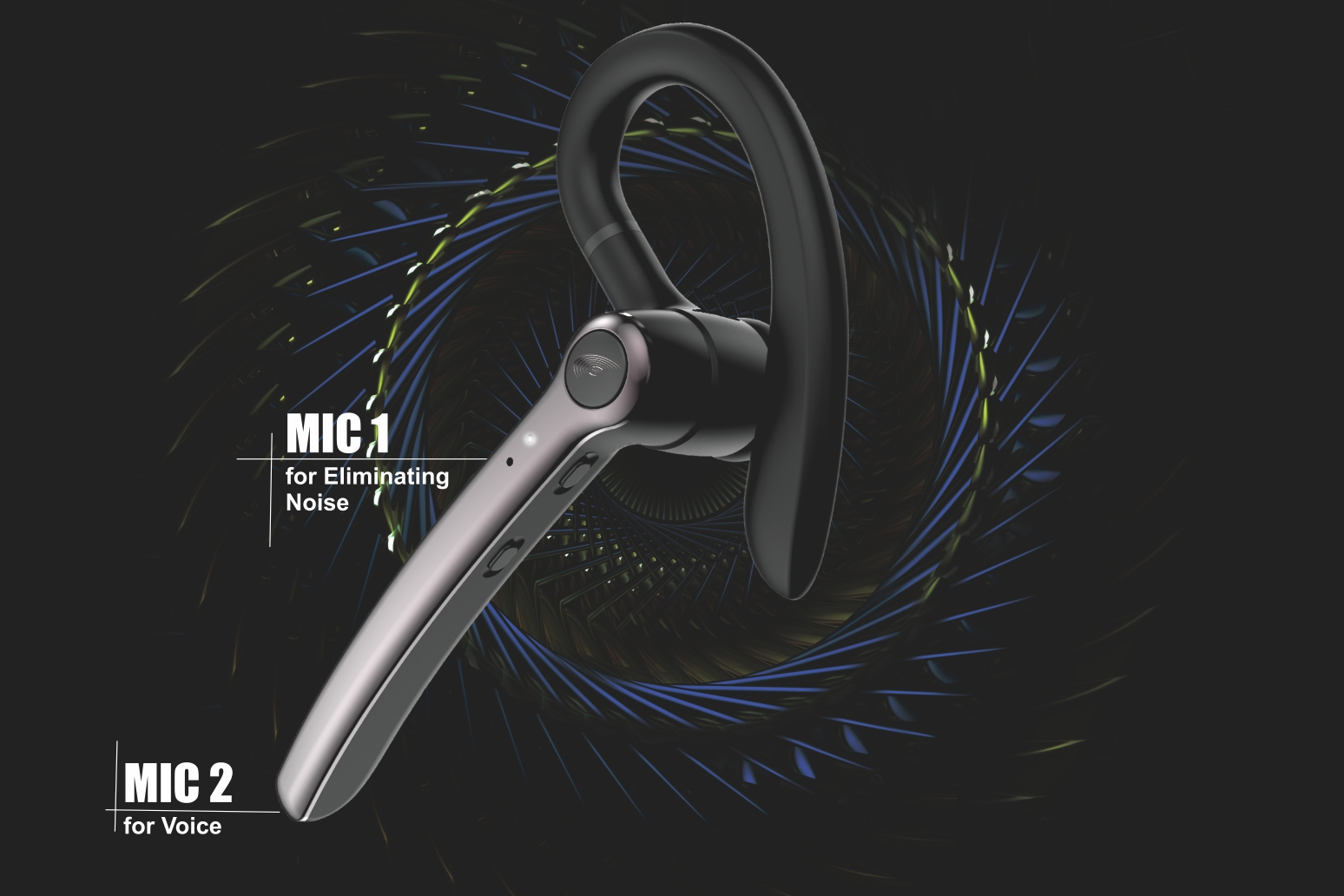 Dual is far better than One
DM-200 carries two unique high-definition microphones. One at the tip of the talk side, and the other near the status light. 2 microphones are better than 1? For sure yes! The tip side mic is specialized in delivering your voice to the calling party in a crystal clear mode, and the additional mic is to enhance the superiority of noise eliminating. Where are you? Don't ask anymore.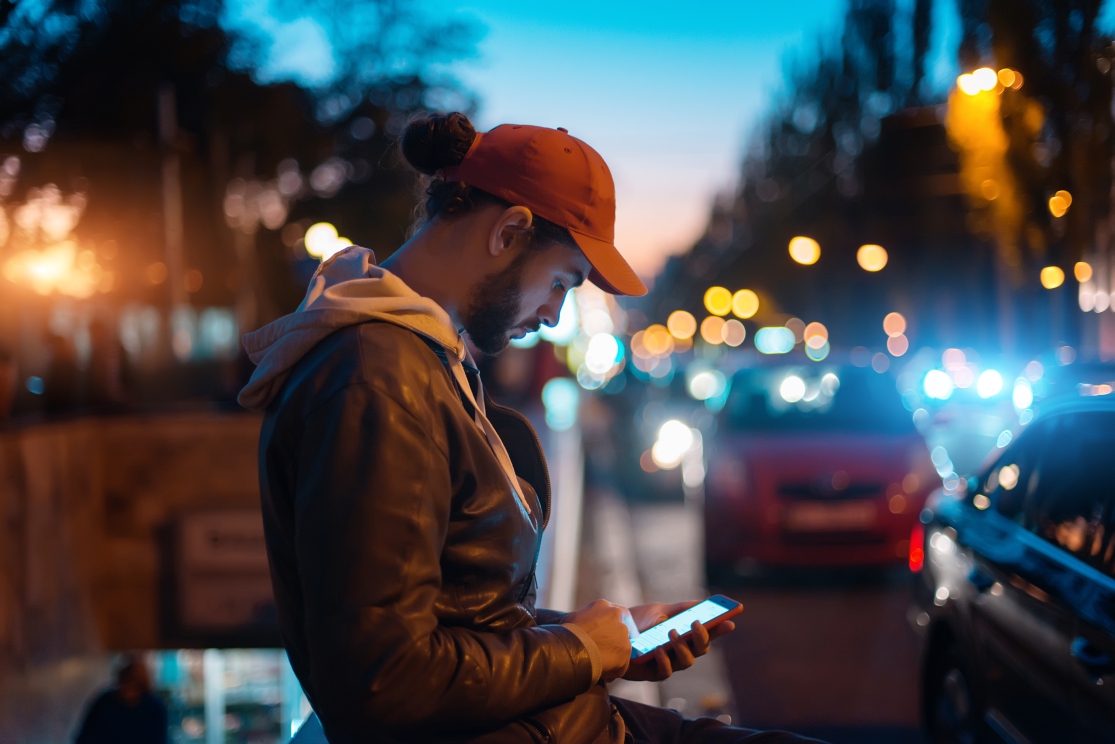 WFH? Hiding Your Whereabout
Working from home? Working from outside? No matter where you are, you would deliver a crystal clear call to your calling party without leaking your whereabout portraying from the background noise. With DM-200, your talk will focus on content, but not to the environment. Call anytime, anywhere via this dedicated wisdom DM-200.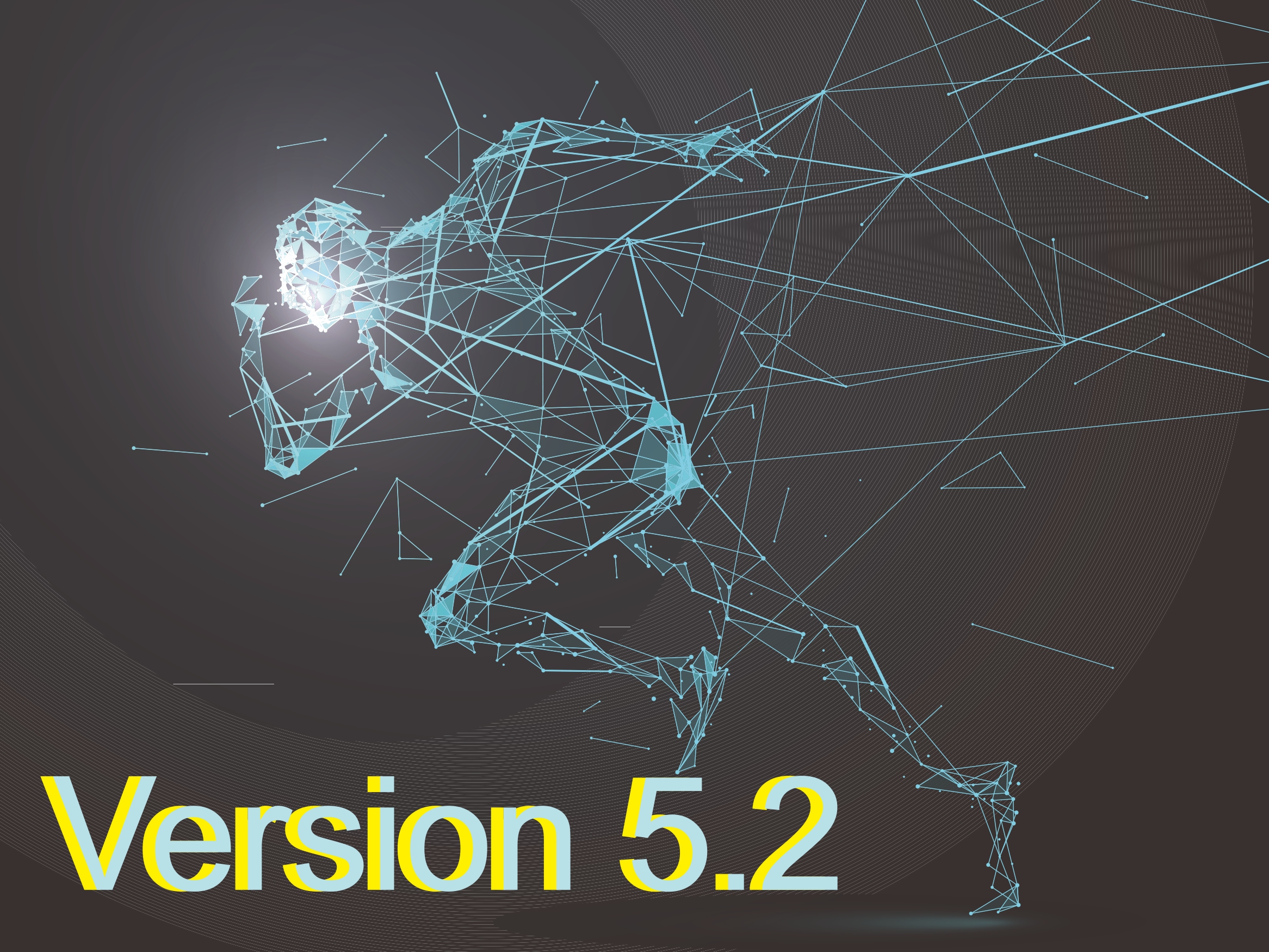 High Performance Bluetooth 5.2
Bluetooth V5.2 outperforms for the stability and connectivity. So, you are never lagging behind.

Ultra Long Working Hours
Chipset inside DM-200 is robust. Minimizing the energy so that it would prolong your usage time. Up to 24 hours continuous talk or music, it is really long-lasting than ever.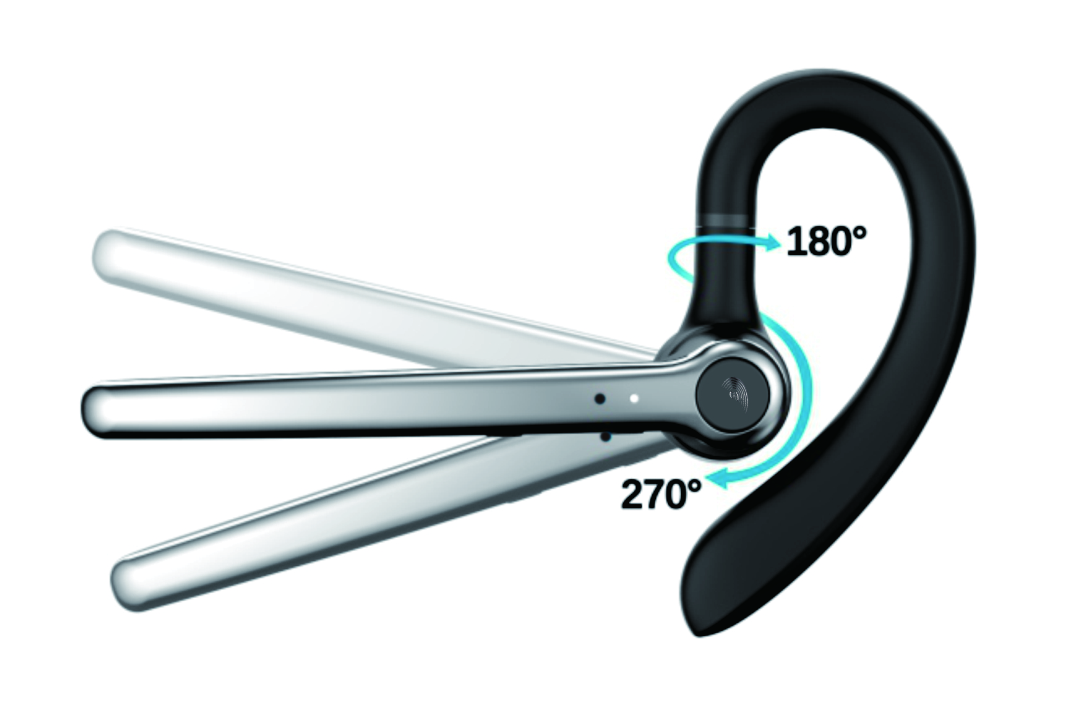 Slim & Sleek, Professional Outlook
DM-200 has a professional ear-hook which would swirl for all angles. Together with the slightly curved headset, it would stay close to your face and mouth at all times. Whilst the ear-hook would also swirl from left to right up to 270 degrees, meaning that it is designed for fitting both ears. No matter left or right ear, it would be perfectly fit for ultimate comfortability. The metallic dim look will attract eye-ball on professionals.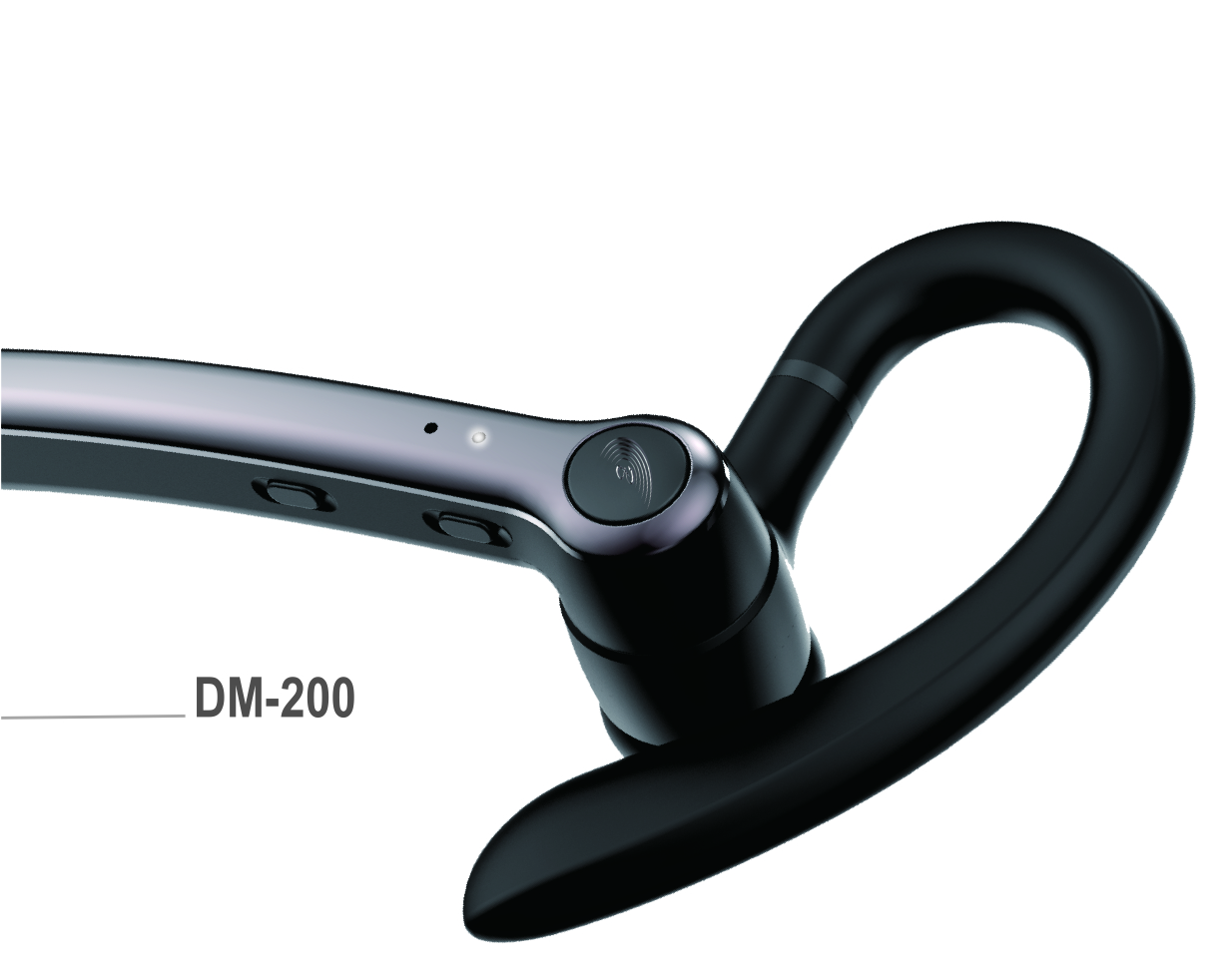 Press Buttons
DM-200 has volume control + / - buttons as well as the multi-functional button by press. This crisp button control would ensure the performance and reduce the unnecessary faulty commands.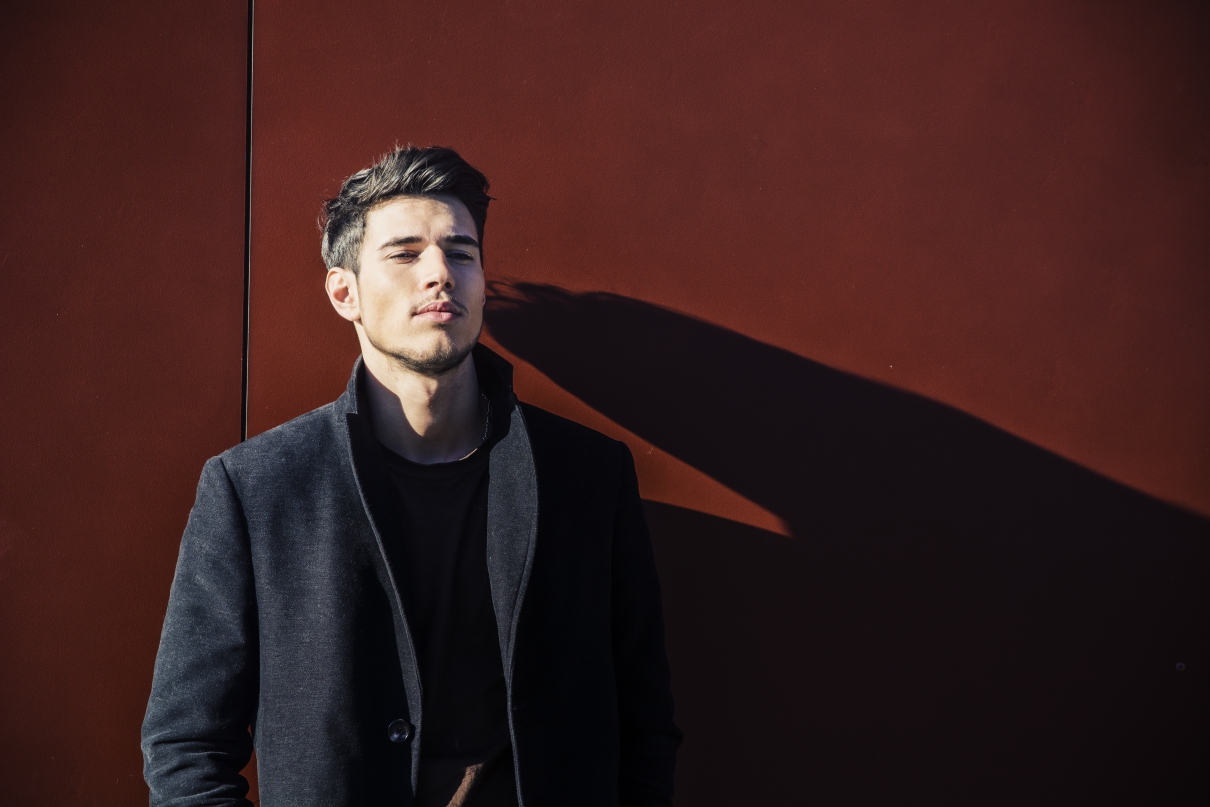 High Volume and Excellent Mono Music
Looking for a louder sound headset? DM-200 is your right choice. With the quality driver, DM-200 produces a much higher sound level. Whilst retaining one side ear to the environment, the side with DM-200 would let you enjoying high quality music.
Specifications of DM-200
Bluetooth Version : V5.2
Noise Reduction: ENC (Environmental Noise Cancellation)
Supporting Profiles: HSP/HFP/ A2DP
Mic: Dual Microphone
Talk Time*: 24 hr
Standby-time*: 450 hr
Battery Capacity: 110mAh
Transmission Distance: 10M
Charging Voltage: DC5V
Charging Time: ~2 hr
Dual Phone : Enabled
Music Play : Enabled
Frequency: 2.4GHz
Net Weight : 14g (with earhook, and eartip)
Button: Press Style (Multi-function button, +/- buttons)
Package Content:
Bonnaire DM-200 Headset with Ear-hook
Silicon Ear-tip x 2 pc
Charging cable
Remark
Specification may vary during production or product enhancement without any prior notice. Pictures shown on the package are for reference only, which may deviate from the actual product. Please refer to the actual content or consult the local distributor prior to purchase.
*Talk time is subject to your phone model, settings, operating mode, and the aging situation of DM-200 battery. The 24-hour talk time is the result of a study conducted in the fourth quarter of 2021, which is based on an Android phone set to play music continuously at 50% sound volume.
Dual phone function is subject to your phone model and mobile operator.
Bonnaire trademark is a registered trademark of Bonnaire Products Company in France and other countries, other marks would be owned by the respective owners.
Warning:
Please avoid high volume from the headset which may damage your hearing ability.
Must obey the road traffic safety rules.
Only charge the headset by a 5V charging device.