Design concept

Paris is honored as the "Capital of Fashion". BONNAIRE MX-225 inherits the natural style to create a new different style. Insisting the mission of coloring the ordinary world and stretching the attitude towards life to the music world, the MX-225 is created with refined nano-ceramic craft.
Nature Sound

Clear and melodious sound

The unique ceramic appearance plays an excellent role on music treatment. The sound is clean and clear, adding to the natural feeling. Whatever the classical music or string music is, the real and original sound, with clear and melodious timbre, can be produced through this earphone.
Nano Ceramics

Perfect Match

The earphone appearance made of nano-ceramic has two perfect materials. The integration of hard and durable material and a special curve appearance design creates an ingenious earphone.
Palpitation with excitement

Tiffany Blue﹑Baby Pink

There are two colors. One is perfect tiffany blue, and the other is pure and attractive baby pink. Only the two colors can touch your heart, giving you the extraordinary life with colorful world. Each set of MX-225 is supplied with two-colour silicon ear tips, with three sizes (L / M / S) in total for choices. You would feel comfortable for better listening experience.
Flat Cable

Tangle-free

This design is tangle-free. The hassle of intertwining no longer bothers you.
Digital Volume Control

New technology Smart+
Bonnaire is now devoting to supplying appliance with more new technology. As for MX-225, it serves you with the latest technology - + / - volume control button and the function fitting in well with both iOS and Samsung. It is really the new technology and you can use it conveniently by plugging without extra adjustment to any button.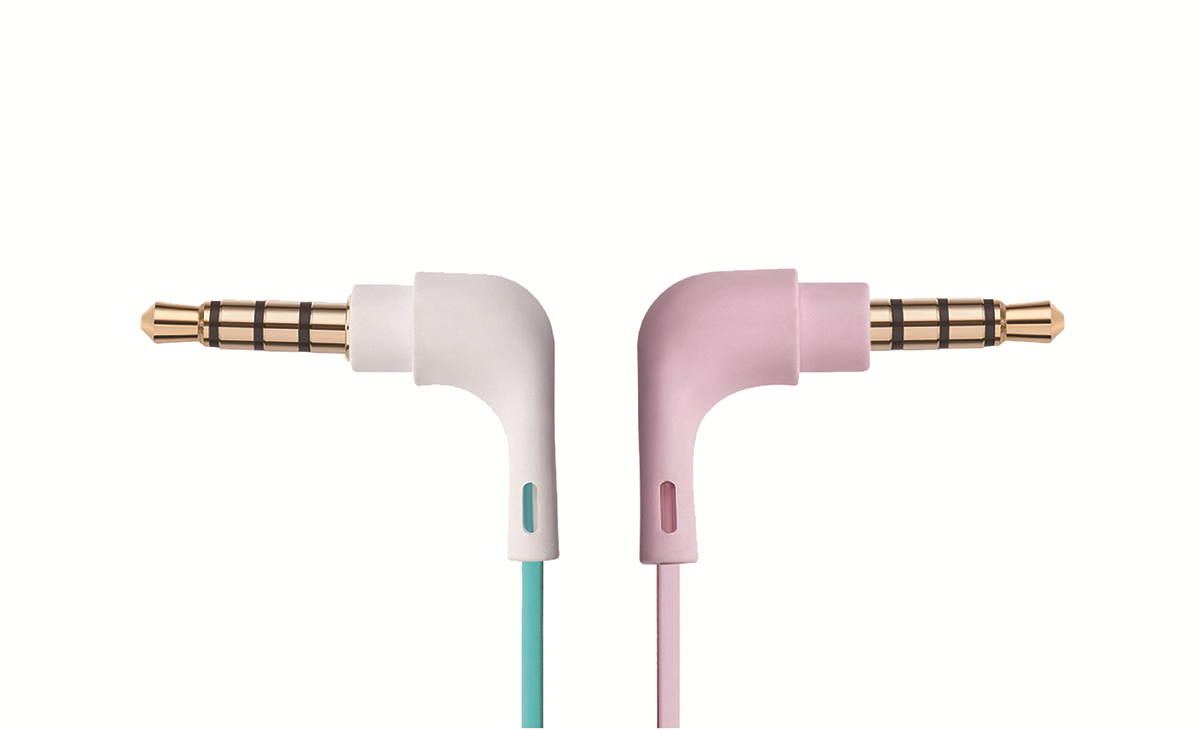 L-Shape Jack
Prolong the service life of cable
The L-shape 3.5mm gold gilded jack can effectively reduce the cases of poor contact due to bending of cables, and in the mean time can prolong the service life of cables.
SPECIFICATIONS
Ear Coupling : Intra Aural (Ear Canal Fit)
Frequency Range : 20-20,000Hz
THD. Total Harmonic Distortion : <1%
Impedance : 16Ω
Sound Pressure Level SPL : 102dB
Transducer Principle : Dynamic
Microphone Sensitivity : -40dB
Jack Plug : 3.5mm flat cable
Cable Length : 1.2m
Weight : 18g
Microphone : Designed for Android & iOS
Volume +/- Control : Compatible with iOS and Samsung