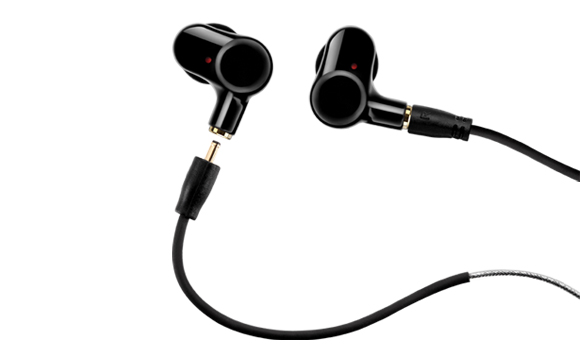 Full Spectrum Sound in Sport and Leisure Styles 
MX-320 is dual dynamic driver designed. Its high frequency extension will overcome the shortfalls of the traditional unit. Dual drivers are much broader in range of both natural and dynamic sound, with more prominent details in order to achieve a precision balanced listening experience. 
Detachable headphone cable has great advantage so that it would be upgraded or replaced in in the future. Be equipped with flexion shaping headphone cable, you would easily bend it to the most comfortable position when wearing over ears. MX-320 is ideal for both leisure and sport moments.
FEATURES
Dual Perfection High Definition Bluetooth 4.0 Music & Call
This premium audio MX-610 is remarkable for not only reproducing the natural sound of your music, but also giving you a very much clearer voice call. 
Precision Stereo Music with Rich Bass
The advanced Bluetooth 4.0 and audioTrue(TM) that have eliminated the packet loss during the wireless transmission so that it would reproduce the sounds to the prefect crystal clear level. With support of A2DP/APTX music, you can go easy on your ears.  
Ultimate Wireless Noise Reduction
The state-of-the-art Proprietary Noise Reduction Algorithm generates the legend of noise reduction performance of this masterpiece.
Camera Shutter Remote Function/ Volume Control Button
MX-610 supports the Camera Shutter Remote Function. After installing the related apps, you can take photo easily. MX-610 has built-in volume button, you can easily adjust volume and go next or previous song.  
 SPECIFICATIONS
Bluetooth Version: 4.0
Supporting Profiles: A2DP/AVRCP/APTX/HFP/HSP
Frequency Spectrum: <2.4GHz
Operation Distance: 10m
Talk/Music Play Time: 5 hr
Transducer Principle: Dynamic
Standby Time: 180 hr
Nominal Charging Time: 2.0 hr
Rechargeable Battery: Lithium Polymer
Weight: 13g
Earphone Dimensions: 27X19X13mm
Length (including cable):70cm
Mic & Volume Control: Yes