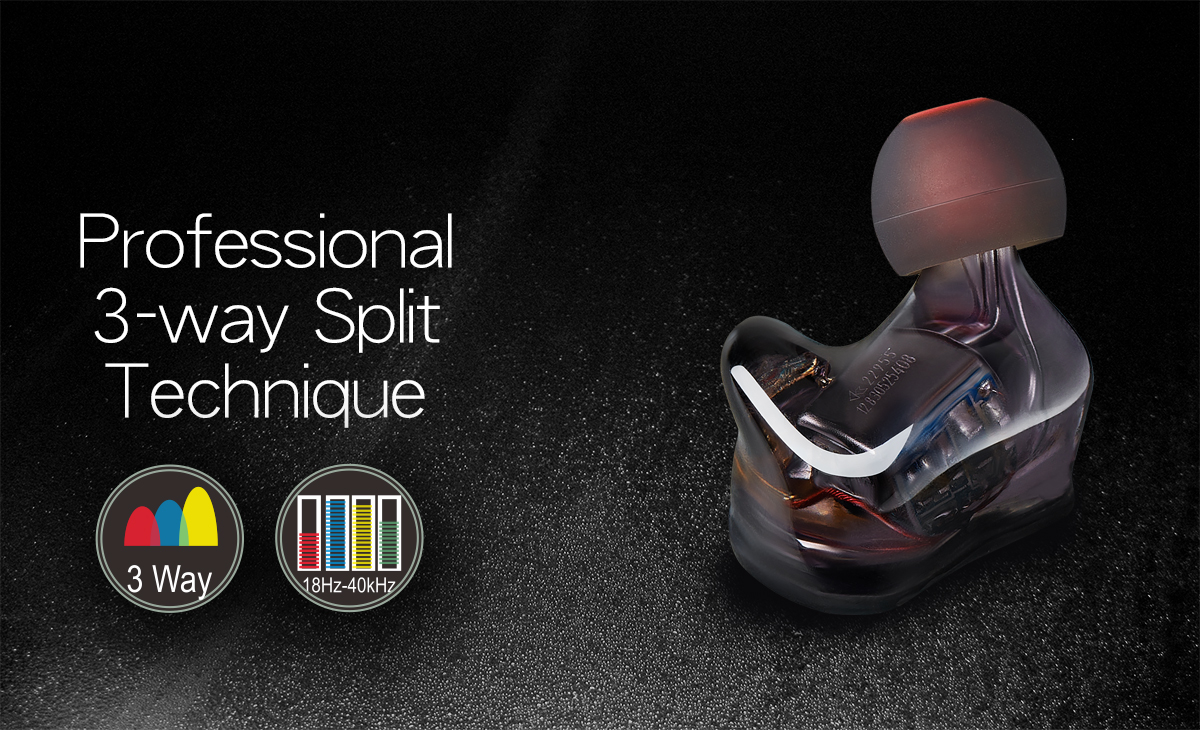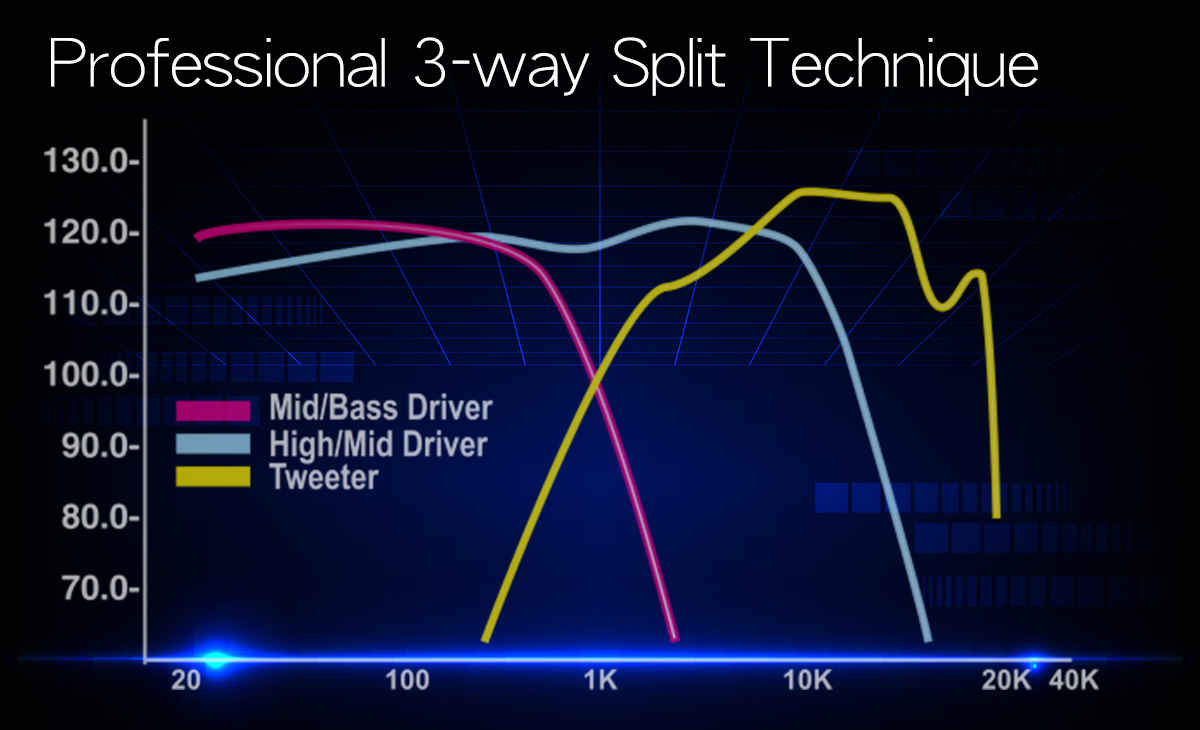 Prestigious QUAD Balanced Armature Drivers Earphones

Perfect Details

Prestigiously crafted with Quad-BA Drivers and designed with Trio-way frequency split, mx-740 has full-featured mid-range and clear high-frequency sound. Sound quality is clear, and texture is exhaustive. Each driver uniquely handles low, medium and high frequencies, which will achieve the optimal processing range for each particular driver. Sound field performance of mx-740 allows you to experience a unique and fascinating sound.
US KnowlesTM Unit

Expertise in Handling Low Frequency

mx-740 adopts the worldwide well-known American KnowlesTM unit that is enthusiastic by audiophiles. Common BA drivers are not built for processing the lows, but KnowlesTM is very much different as its woofer driver is expertise at handling low frequency, making mx-740's spectrum much wider so that the low frequency can also be deeper. The auditory ingeniously restores the exciting deep bass of the song, bringing you the indispensable sound performance of professional monitor headphones!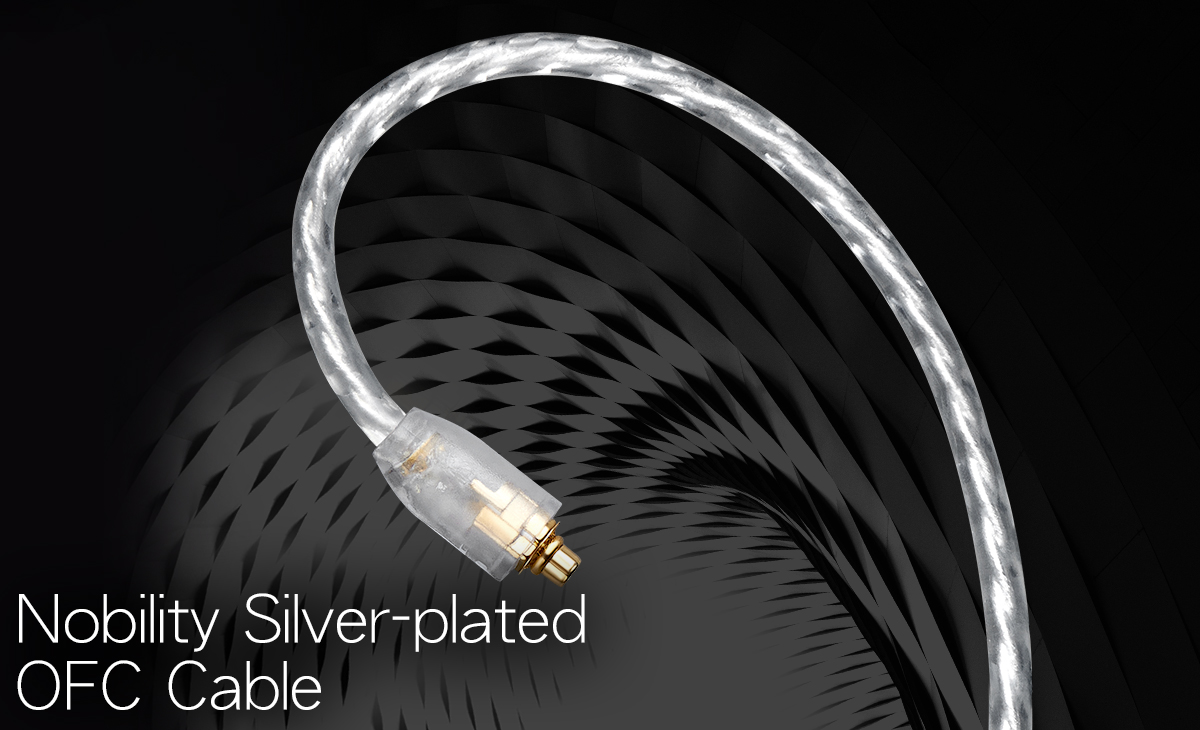 High-class Dual Cables

Nobility Silver-plated OFC Cable || mx-C5 with In-line Control

Earphone cable is used to connect to the music source and earphone speaker, allowing the diaphragm to vibrate for producing sound. Quality cable can reduce distortion during the transmission and is more resistant to external interference. Otherwise, the transmitted music signal is poor due to weak electronic conductivity and poor resistance for those low-end cable. mx-740 is well considered for noble earphones to be equipped with luxurious silver-plated oxygen-free copper (OFC) cable, which has significantly better sound. Its sound is more transparent, and it's cool for the attractiveness of silver-plating. In addition, mx-C5, the 3.5mm jack plug cable with in-line control, is also complimentary about this mx-740. Cool & convenient! It really is the best combination cable.
Comfortable High-end Custom Earbuds

Low-profile But Brilliant

mx-740 is designed with a noble, shiny black solid ear shell for superior protection and durability. The ear casing is made of epoxy resin, which is akin to the custom-made earphone material. Not only mx-740 is more closer to the ear than the ordinary earphone, but also has better sound insulation. It's ideal for stage performances. Over-the-ear wearing is secure fit and will not fall off easily even when used during exercise Keep a low profile, but you are really honored.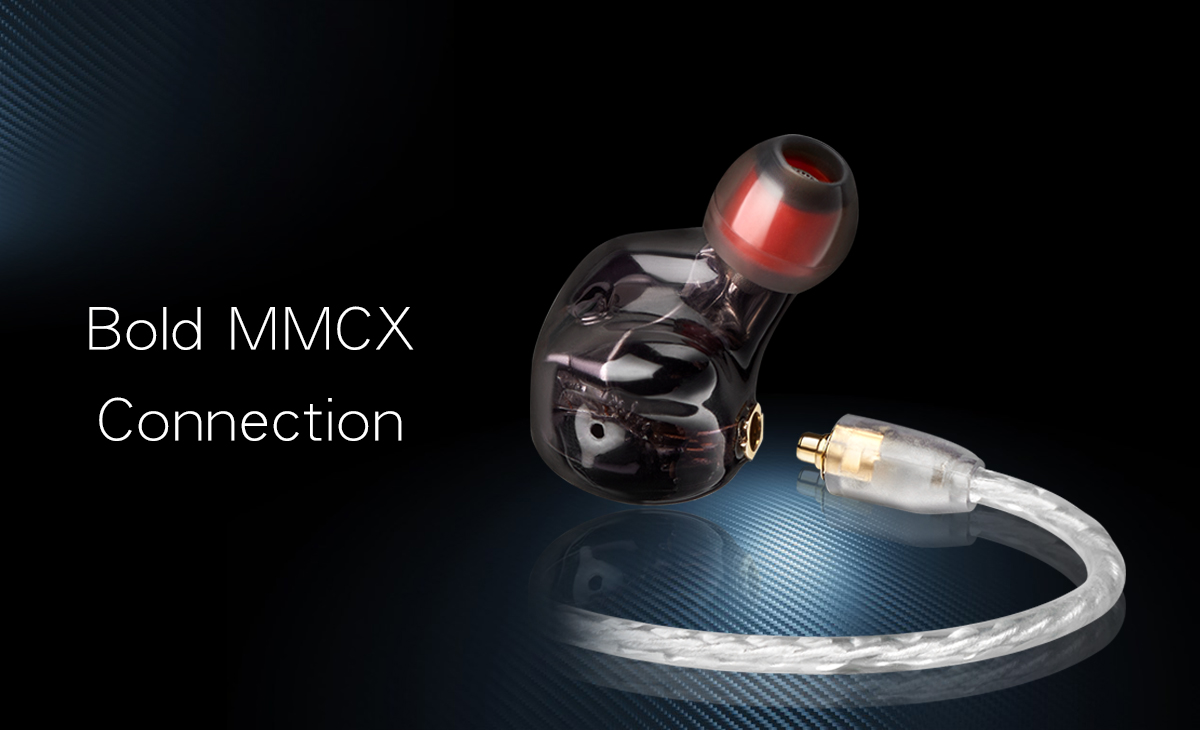 Bold MMCX Connection

Quality Assurance Greater Durability

mx-740 adopts industry-standard MMCX connectors, which is highly regarded for its high compatibility. Ordinary MMCX connectors are prone to loosening after tens of connections. mx-740's connectors are bold and have minimal tolerances from their precision molds, so it will ensure greater stability, durability and reliability.
Cable Replaceable Design

Convertible to Bluetooth Earphone1

mx-740 is cable replaceable design that enhances the mix-and-match with other cables. The lightning design of iPhone has caused headaches for audiophiles due to the interconnection problem between the lightning and 3.5mm jack plug. Now, you are hassle-free! On one hand, you would upgrade to better cable such as OFC cable and mx-C5 inside mx-740 package, on the other, you would add-on mx-B1, Bonnaire powerful bluetooth cable1, to become a 4-BA driver bluetooth earphone. mx-B1 has a powerful amp chip that amplifies and enhances the music transmission so that the earphone speakers can output at full power. You will therefore be amazed by the wireless great sound through mx-B1. Wired and wireless convertibility will allow you to enjoy the ultimate music in different ways. Music never stops.
Deluxe Earphone Set

Classy Personal Taste

mx-740 earphone pouch is unique for its premium grade leather and exquisite crafting. In addition to effectively protecting the earphones and cables, it appeals to professional image. Not only that, it is also equipped with numerous high-quality memory foams and silicone eartips. A box of six pairs earmuffs to cater for all needs. Therefore, this earphone set is really custom-tailored for you.
Compatible Earphone Cables

Realizing Your Ideal Choice

mx-B1 powerful bluetooth cable is an add-on item to purchase separately. You can also choose any earphone cable that suits your needs.
Transducing Principle: QUAD BA Drivers
Headphone Connector: MMCX
Type: In-ear
Frequency Response Range: 18-40000 Hz
Distortion:<2%
Impedance:26Ω
Sound pressure level SPL (sensitivity):110dB
Plug: 3.5 mm gold-plated
Dual Cable Set: High-grade Silver-plated OFC and twisted black color cable mx-C5 with microphone and volume control
Cable Length: 1.2m symmetrical
Weight: 22g (with silver-plated cable)
Microphone:Support Android and iOS
Volume Control:Support Samsung and iOS
Remarks:
1: mx-B1 powerful bluetooth cable is an add-on item to purchase separately.